Be sure to Visit our Sponsors Websites by Clicking on Their Logo.
Bed Bug Online Workshop
Thursday, January 28th  | 8am - 1pm  
Online Check-In and Online Exhibitor Presentations Begin at 7am!
We invite you to join us for the NYPMA Bed Bug  Online Workshop.  This workshop will feature a mix of in-depth sessions featuring the latest research and technology in the pest management industry and how to combat rodents.  A great opportunity to directly reach the professionals working in the Bed Bug Pest Control Industry.
The Bed Bug Workshop will cover the following topics…
Bed Bug Basics: Developing a Bed Bug
Management Program.
Bed Bugs in an Office Environment.
Understanding Why Pesticides May Not Be Effective.
Update on Bed Bugs: New Products and
Concepts and How Covid-10 has impacted infestations.
Featured Speakers include:
Timothy P. Best, BCE, Assured Environments

Rick Cooper, Ph.D., Terminix

Stephen Kells, Ph.D., University of Minnesota

Jeff White, BCE, Bed Bug Central

IMPORTANT PLEASE READ
YOU HAVE AN ACCOUNT if you have attended any of our meetings. Please do not create a new account. If you do not remember your login name/password, click "I forgot my login name or password" and follow the instructions.
NEW ACCOUNT
- If you are an Individual - fill in the information online
- If you are a Company - CHOOSE "Create New Company"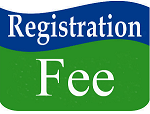 NJDEP Credits*
Re-Certification Period Ending 10/31/2021
NJDEP Credits*
25% Online Credits Cap
7a - Structural & Rodent Control - 4.0
8 - Public Health Pest Control - 4.0
10 - Demonstration & Research - 4.0
Core - 2.0
7A - General & Household Pest Control - 8
8A - Gen. Public Health - 8
10 - Demonstration & Research - 2
7A - General & Household Pest Control - 4
8A - Gen. Public Health - 4
10 - Demonstration & Research - 2
11 - Household / Health Related - 4.0
23 - Park / School Pest Control - 4.0
Core - 2.0
Important Information for Attending Virtual Seminar:
You must submit a copy of your Certification ID PRIOR to the beginning of the class via email or fax. ID will be verified during check-in day of seminar AND immediately after the  meeting. You may not leave the meeting until you have checked out
Attendees must be visible throughout the entire session (with live video on) and must stay to the end. This is a video only seminar. You cannot call in.
Polls will be randomly scheduled, & attendance will be visually monitored by a moderator.
Call-ins (audio only) are not eligible for pesticide recertification credits; you need a computer/phone/tablet with *live* video capability.
You must provide the email of the attendee. Zoom registrations will be emailed to each attendee's email a week or so before the seminar
This is a Joint Presentation by the NYPMA and the NJPMA